Meet The 
4 Brothers Commercial

Team
Meet the Awesome People Behind The Scenes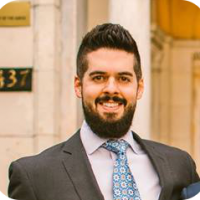 Jon Carcone went to Wake Forest University in North Carolina and majored in Business.  After graduation he moved to Arlington, VA and took a job with a management consulting company called Corporate Executive Board- working his way up to managing a large sales team. After discovering real estate in 2009 with his purchase of a property in Arlington, he became passionate about real estate and left shortly thereafter to start 4 Brothers Buy Houses.
Since 2009 his real estate company has done about 270 real estate deals including 150 renovation projects and 120 wholesale assignments. He also co-founded a property management company with his brother in 2014 and ran it for 1.5 years before selling his stake to his brother, who runs the business currently.
Most recently, in 2018, he started 4 Brothers Commercial, which specializes in the acquisition of Mobile Home Parks and Self Storage Facilities. He leverages his expertise in sourcing off market properties to buy commercial properties that can be improved in order to increase their net operating income. – Linkedin Profile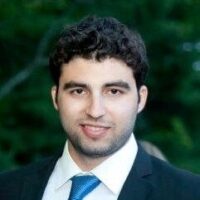 Daniel Prado
Sales Representative
Daniel attended University of Louisville and majored in Business Administration and Marketing. Before joining 4 Brothers, Daniel worked with several multinational companies in the Consumer Goods and Software industries, before switching to the mobile home business. He is the main point of contact for park owners and directly responsible for developing fruitful relationships while ensuring that all transactions between 4 Brothers and potential sellers result in win-win situations for everyone involved.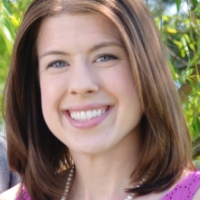 Lauren Schmidt
Accounting/HR Manager
Lauren attended Rutgers University in New Jersey and majored in English. After graduation she moved to Arlington, VA to work at Corporate Executive Board with Jon and his brothers. During her nearly decade-long career there, Lauren held a variety of different roles but primarily focused on sales and marketing consulting. She had been involved with 4 Brothers for several years and in 2018 joined the team full-time to help manage operations as the business continues to grow.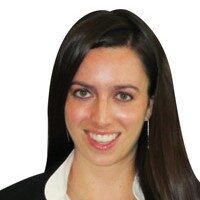 Lacy Perry
Executive Administrator
Lacy is a graduate of the University of West Florida, with a BS in Hospitality, Recreation and Resort Management. She came to 4 Brothers with a well rounded background as a former banker and multi-family property manager.
Lacy assists with all transaction coordination for our commercial real estate deals to ensure everything is completed and that the transactions go as smoothly as possible.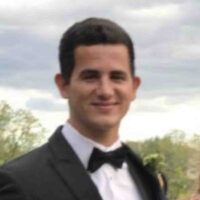 Nick Marsch
Senior Sales Representative
Nick went to Salisbury University in Maryland and double-majored in Mathematics and Finance. Prior to joining 4 Brothers Commercial, Nick worked in Commercial Banking where he gained a great deal of exposure to large business banking and commercial real estate transactions. This strong foundation helped him grow into the investor he is today. After buying his first rental property at the age of 21, Nick now has ownership in over 40 rental and commercial properties. Nick prides himself in finding strong investment opportunities for 4 Brothers Commercial that create win-win scenarios for both the seller and the company.
Here's a Little
About The Company
We've been passionate about real estate since buying our first property at the bottom of the latest real estate cycle, in 2009. As we gained experience living in 1 unit of that property and renting the other unit out, we saw what a great opportunity real estate could be to start a profitable business, while also providing quality housing.
Since we didn't have formal training or a background in real estate, we learned by reading lots of books, listening to lots podcasts, and otherwise consuming as much information as we could. After a short time educating ourselves and meeting other local real estate investors, we made friends with local investors who helped us learn how renovate properties and sell for a profit. After working in partnership with other investors for a couple of years, we went out on our own.
We love the business of real estate and the opportunity to help sellers who sometimes are in difficult situations sell their properties quickly and easily.
For many people selling the traditional way, with a Realtor, is a good option. But for some, they're willing to accept slightly less than they'd get with a Realtor in exchange for an easy sale. Some sellers want to avoid having to deal with the hassle of getting their house ready for the market and having lots of buyers walking through their property. They'd rather deal with a private buyer who can buy their house the first time they meet with them.
We offer that alternative to sellers and look forward to doing it for many years to come.